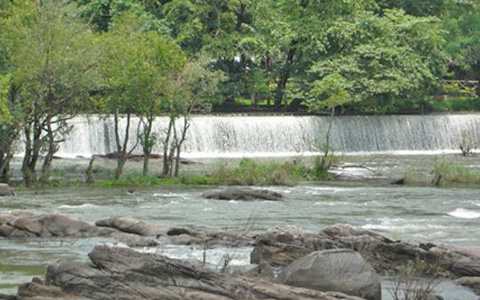 Malakkapara
Malakkappara is an unexplored upcoming tourist destination, part of Chalakudy-Athirapally Tourism, Kerala ,India.It consists of the tea estate owned by Tata Tea, forest area of Kerala Forest Department belonging to both Vazhachal Forest Division and Malayattur Forest Division. Many endangered and endemic species of floraand fauna are found in the forests of Malakkappara area. There is 96 Km distance from Chalakudy along the State Highway 21 via Thumboormuzhi, Athirappilly,Vazhachal, Sholayar etc
Valppara
The pollution free heavenly land, Valparai is located above 3,500 feet from the sea level on the Anamalai mountain range. Valparai does not mean only a single town; it stands majestically with Green Spread Mountains and forest all around. Facility with kind hospitality for you is assured at Valparai. All your needs such as boarding, food, shopping can be satisfied by esteemed Lodges, Hotels and Shops. It is a place to be visited at least once in your life span, to bring out the joy and peace within you.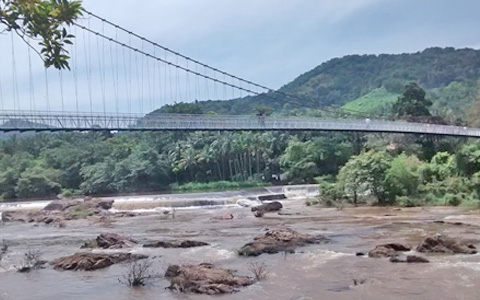 Thumboormuzhi Dam
Thumboormuzhi is a well known tourist spot located near Chalakkudy, Thrissur. It is on the way to the famous Athirappally water falls. The Thumboormuzhi butterfly park has been identified as a home for about 140 species of butterflies.
Vazhachal Falls
Vazhachal falls is located further 5 kilometres from Athirappally waterfall. At Vazhachal do not expect to see water falling or cascading in one or many precise steps. People are drawn here to enjoy more of a horizontal fall. Water gushes down along steeply inclined rocky terrain, in the foot steps of Sholayar hills. Vazhachal falls is a great scenic place in an area of forests, where fury of water has become a beauty to behold. Rocks are slippery due to moss covering.